Top 3 Trade Show Apps for Lead Capturing
You're at a trade show. People are coming in and out of your booth, and your reps are having some great conversations. There aren't many orders being written at the show itself, but your main goal for this particular event is to make connections and capture new sales leads.
This trade show is one of your biggest lead sources after all. In this hectic atmosphere, however, how are you keeping track of leads and contact information? Perhaps you're letting some of those opportunities slip away. Maybe you're going with the fishbowl method, allowing people to put their business cards into a bowl as they leave the booth. By the time you get home, you either can't remember who's who, or you have no idea which leads are more qualified than others.
The good news is, many trade show apps have hit the market to help you with capturing leads, qualifying leads, and keeping track of contact information at trade shows. Here are a few apps that may just transform how you run your next trade show booth.
Top 3 Trade Show Apps for Lead Capturing
1. QUICK TAP SURVEY
‍Quick Tap Survey is a popular app that allows you to conduct surveys on iPads and Android tablets. While the app can be used for any kind of data capture or market research scenario, it's often used at trade shows to gather feedback, qualify leads, and collect contact information. The best feature of the app is that it can be used completely offline, which is a saving grace in trade show exhibit halls, where wifi might not be available.
The app is designed to be as quick and easy to use as possible, with large buttons, readable text, and quick swipes to navigate questions. You can either hand the iPad to trade show attendees or create a kiosk-style experience. To qualify leads, Quick Tap Survey allows you to create questions with scored answers, so that you can then generate reports and analyze the data after the show or even in real time.
In terms of pricing, there are three different plans: Individual, Pro, and Premium. You can also start a free trial with full feature access for up to 10 test responses. Paid plans allow for unlimited surveys and responses. The Individual, Pro, and Premium plans cost $16, $41, and $84, respectively. This is the monthly cost of one device license, with discounted pricing for any additional devices added to the account.
2. iCAPTURE
Used by small and medium businesses and enormous corporations alike, iCapture is another survey and lead capture app. It allows you to design the look and feel of the app to match your brand's visual identity and set up custom surveys. You can also choose to use the app just to get contact information to build an email list.
Like Quick Tap Survey, this app is available offline. If you choose to use your leads for an email marketing campaign, you can automatically forward the information to popular email services like Mailchimp and Constant Contact. The app allows you to create custom questions or quickly add common questions that come preloaded. You can also send automatic emails to everyone who takes the survey, which can include a thank you letter or promotion.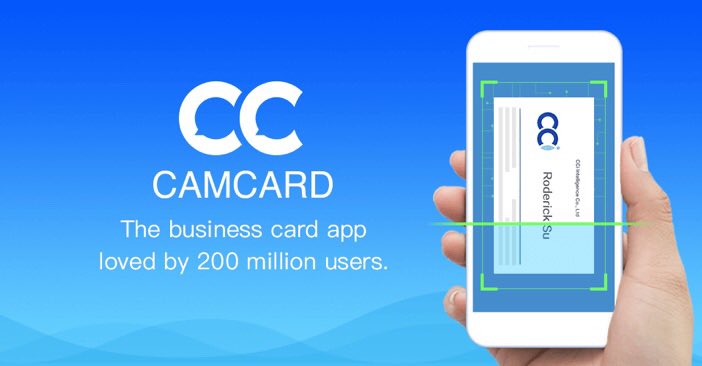 3. CAMCARD
If you're a little more old-school and want to keep things simple, a regular business card scanning app might be your best bet. CamCard is a great option for an easy-to-use business card scanner, and it can read cards in 16 different languages. By simply taking a picture of the card, the app will pull out the contact information and store it. You can then add notes to remind yourself later of what you talked about with that particular person, the next steps you'd like to take after the show, etc. You can even set reminders to follow up with a particular person.
You can sync all this information across your mobile devices and computer, as well as share cards via email, QR code, or social media. The photo of the card is also stored as well, so if the app makes a mistake when populating the data fields, you have the original to refer back to.
CamCard comes in both free and paid versions. In the free version, you can scan up to 200 cards. CamCard's "Team" plan supports 3-10 users with unlimited card scans, and costs $5/month per user. If you're interested in more advanced export and integration features, you can go with the "Business" plan, which costs $12/month per user.
Closing Thoughts
By actively tracking leads at every trade show you attend, you can maximize your trade show ROI and figure out which trade shows are the most valuable to your business.